Melin Tregwynt
Woven in Wales for 100 Years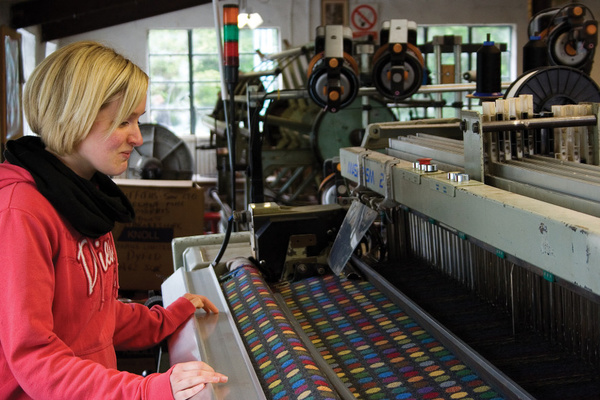 Melin Tregwynt, a small white washed woollen mill, can be found in a remote wooded valley on the Pembrokeshire coast.
There has been a mill on this site since the 17th century, when local farmers would bring their fleeces to be spun into yarn and woven into sturdy Welsh wool blankets.
Weathering wars, recessions and the passing of time, the looms have continued to work their magic. Melin Tregwynt fabrics are simple in spirit, satisfying in quality and timeless in design.